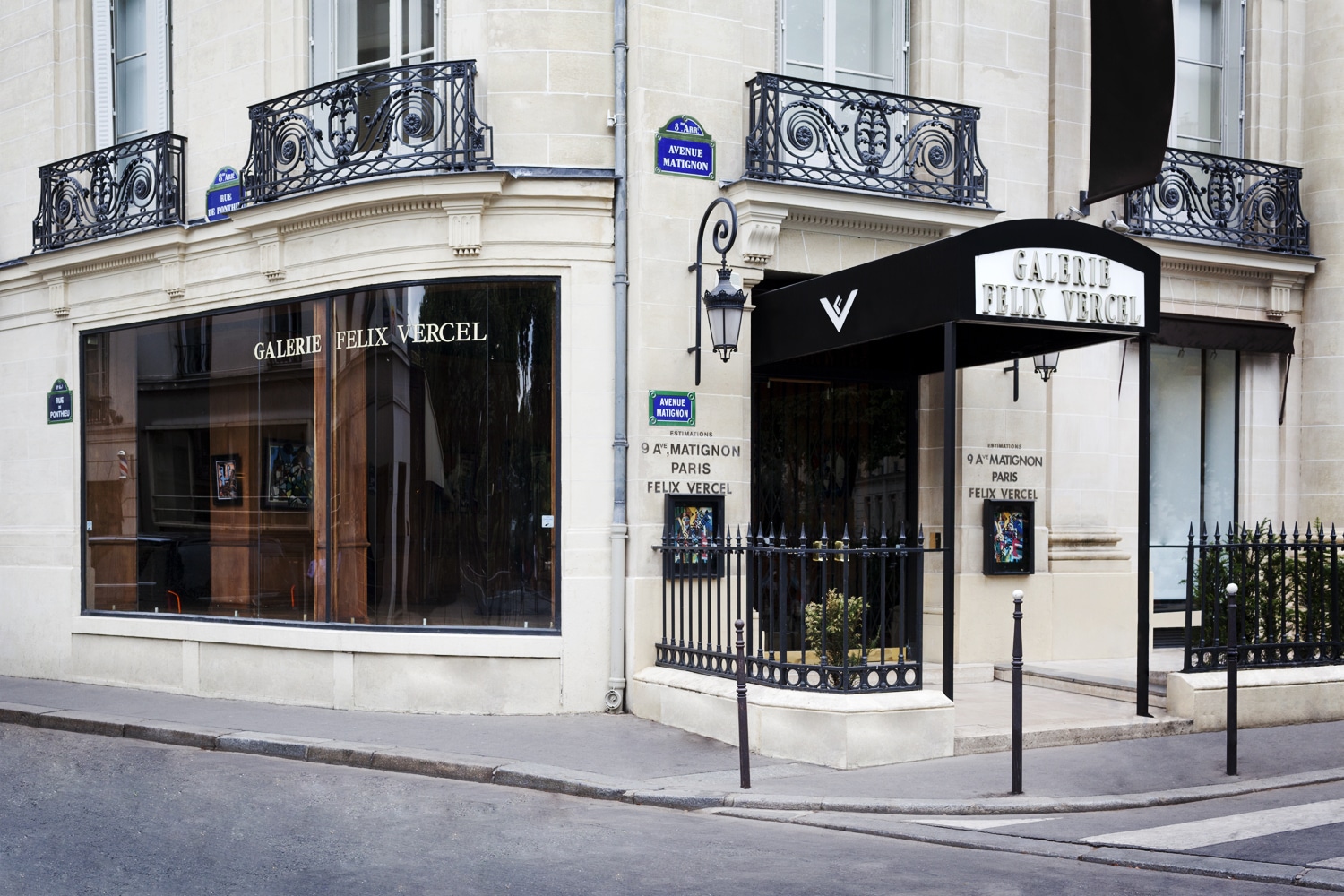 CHAMBRES À PART 14th EDITION
LAST BUT NOT LEAST
 
For its 14th edition, Chambres à Part will take place in an emblematic parisian art history location :
Felix Vercel Gallery, 9 avenue Matignon
 
LAURENCE DREYFUS X GALERIE FELIX VERCEL
We are pleased to announce the 14th edition of Chambres à Part which will take place this year in a historical and mythical place of the Parisian art scene :  the Vercel Gallery.
Iconic gallery of Paris 8th arrondissement, the fifty years old gallery created by Félix Vercel in 1968 and taken over by his son Alain Vercel, chose Laurence Dreyfus as part of Chambres à part for the closing exhibition of the 9 avenue Matignon.
Located between the auction house Christie's France and rue de Ponthieu, the gallery will relocate in 2019, to a new space on the 15 avenue Matignon.
As part of FIAC, Chambres à Part remains an atypical and exclusive exhibition concept, created in 2006 by art consultant Laurence Dreyfus.
She presents her latest artistic favorites and new talents, in prestigious places of the Parisian capital and internationally: Hotel Sezz, Hotel ShangriLa and La Réserve – Paris, the Tower of London, in face of the Bass Museum in Miami and last year at the Grand Musée du Parfum in Paris.
"Showcase of an ideal art collection" (in Jean-Gabriel Fredet, Requins, caniches et autres mystificateurs, 2017, Albin Michel, p.229), the event is an unprecedented opportunity to discover and acquire high quality works of art in an original context.
The Felix Vercel Gallery has made history with exhibitions of renowned modern artists such as, Pablo Picasso in 1972, Fernand Léger in 1981 and Foujita in 2008 to name a few.
Today, it is preparing to welcome in its historical space the new great names in art history, some of the best talents of their generation: Olafur Eliasson, Sanya Kantarosky and many others.
New momentum for Alain Vercel in the family gallery before his new adventure, the exhibition Chambres à Part, Last but Not Least will take place on the 2 levels of the building; the wood-paneled ground floor will welcome selected works and the basement will be used as a setting for this conversation between modern and contemporary artists as well as an international selection of the younger painters generation.
The choice of this 14th edition will focus on the match of the great names of modern art with those of contemporary art.
A key word for this exhibtion: transversality!
Informations pratiques:
From October the 17th to October 27th, 2018
GALERIE FELIX VERCEL
9 avenue Matignon, 75008 Paris
10:30-13:00 / 14:00-18:30
Press contact :
Ingrid Cadoret, The Desk agency
ingrid@agencethedesk.com
© Sophie Scher